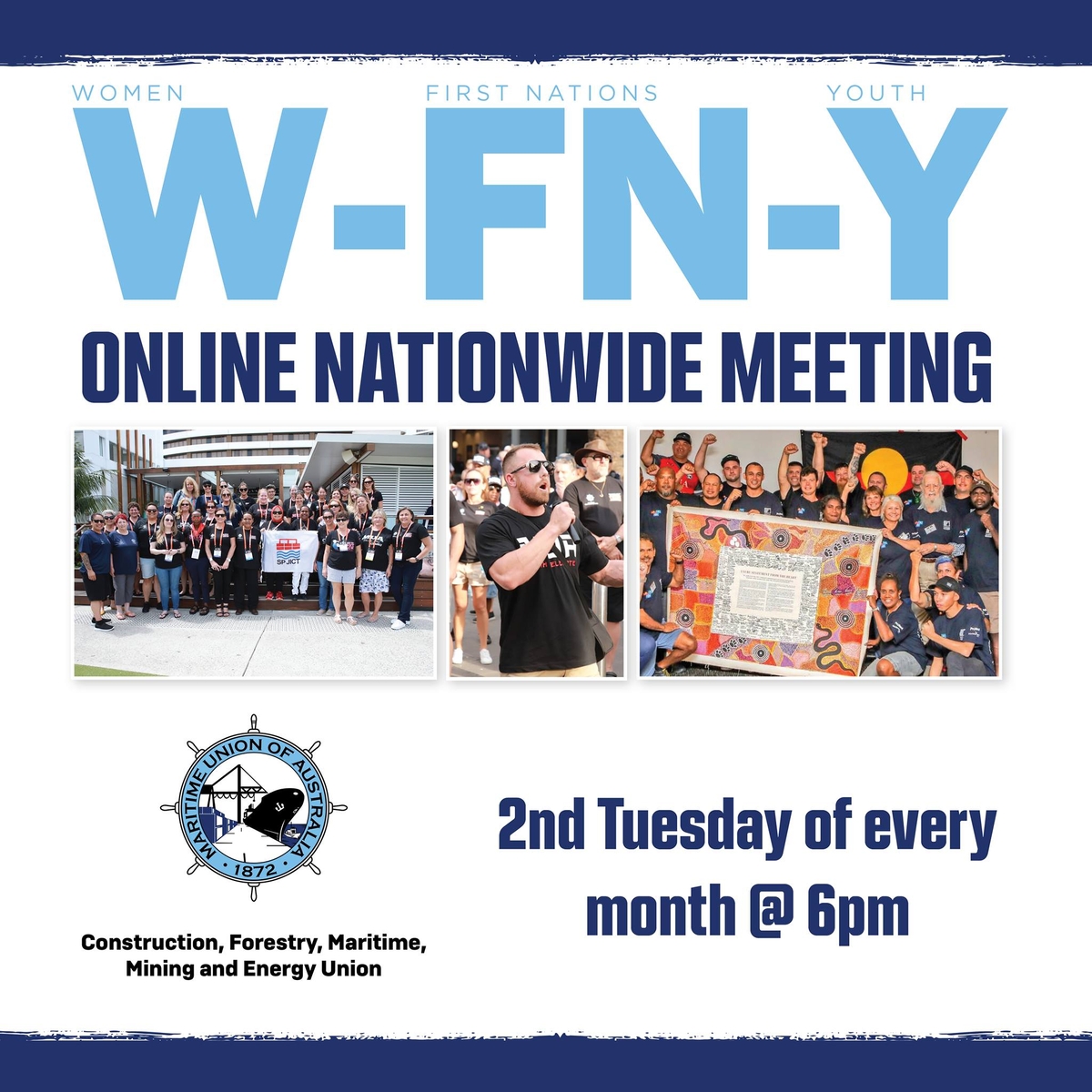 The Women, First Nations and Youth leadership of our union will be holding online monthly meetings on the second Tuesday of each month, at which, a special guest speaker will make a presentation on matters of interest. 
These monthly meetings will be done via Zoom in two parts. 
The first part will always be a special guest speaker and a panel of MUA officials and/or rank and file members. ALL MEMBERS AND OFFICIALS ARE INVITED TO THIS PART.
The second part is for women, First Nations and youth members only, each to conduct their business in their Zoom breakout rooms.
The first special guest TBA will be joined by a panel who will reflect on what the guest speaker presents. There will be time for a couple of questions from the audience to the panel or guest speaker.
We encourage all members to join the Inaugural MUA Women, First Nations and Youth monthly meeting on Tuesday 13 October at 6pm AEST, 5:30pm ACST, or 4pm AWST. Register to receive the link to join us through the link below.