With unemployment at record levels, thousands of jobs and billions in investment are waiting on the government's offshore renewables legislation. We need these projects to create jobs, reduce energy emissions, and help address the climate crisis – please support our campaign.
Offshore wind could play a big role in decarbonising the electricity system in Australia. Three huge offshore wind projects are in the works in Australia:
Star of the South off Gippsland, Victoria. 2.2 GW in size (20% of Victoria's electricity use). Construction could begin in 2023 and last five years. Our report outlines how we can work to make this project the best possible example of a just transition. In early 2019, the MUA put pressure on the government to approve the exploration licence, which the government finally approved in May 2019. This has allowed the project to start collecting the two years of wind data it needs to get to final investment approval.
Newcastle Offshore Wind off NSW. This could be a huge project built over many years as there is about 10GW of transmission capacity close to the coast and significant demand for energy in Newcastle's industrial facilities. There is plenty of space in the port for offshore wind construction and maintenance.
The Mid-West Wind and Solar Project south of Geraldton in WA. Up to 1.1 GW in size.
Research has identified a number of sites potentially suitable for offshore wind in Queensland near Bundaberg, Gladstone, Rockhampton, and Mackay. Queensland's transmission system runs along the coast.
These projects connect the immense renewable energy resources off our coasts with the existing transmission lines, population and industry built near the coast.
Using our offshore renewable resources can provide thousands of transition jobs for offshore oil and gas workers and other energy workers. Offshore wind projects can be located near existing coal fired power stations and transmission lines near the coast, reducing the need to build new transmission lines inland.
The International Energy Agency says that the strength and consistency of offshore wind make it potentially comparable with gas and coal fired power (IEA Offshore Wind Outlook 2019). This means less construction of new energy storage is required to provide a consistent supply of renewable energy.
The Government was supposed to introduce an Offshore Clean Energy Infrastructure Bill in mid-2020 but there is still no draft Bill. Credible offshore wind projects have been waiting more than five years for this legislation.
Unfortunately, the government is offering much less support to ocean renewable energy than it has offered to gas-fired power, fracking, coal seam gas and pipelines. Offshore wind gets only a small mention in the recent 'Technology Roadmap' and is not listed as a 'priority' technology. The Australian Energy Market Operator has not included offshore renewable resources in its assessment and ranking of potential renewable energy zones. ARENA, the CEFC, and the CSIRO aren't currently supporting any offshore wind research projects.
The Commonwealth government should play a direct role in developing offshore wind. This could be done through Snowy Hydro, which has expanded to become 'an integrated energy business' wholly owned by the Commonwealth, and operating power stations across NSW, Victoria and South Australia. Alternately, states could develop offshore wind through publicly owned renewable energy companies such as CleanCo in Queensland.
The government needs to open its eyes to the enormous renewable energy resources off our coast – please support our campaign here.
Read more about the MUA's work on climate and just transition here.
MUA climate and energy submissions are here.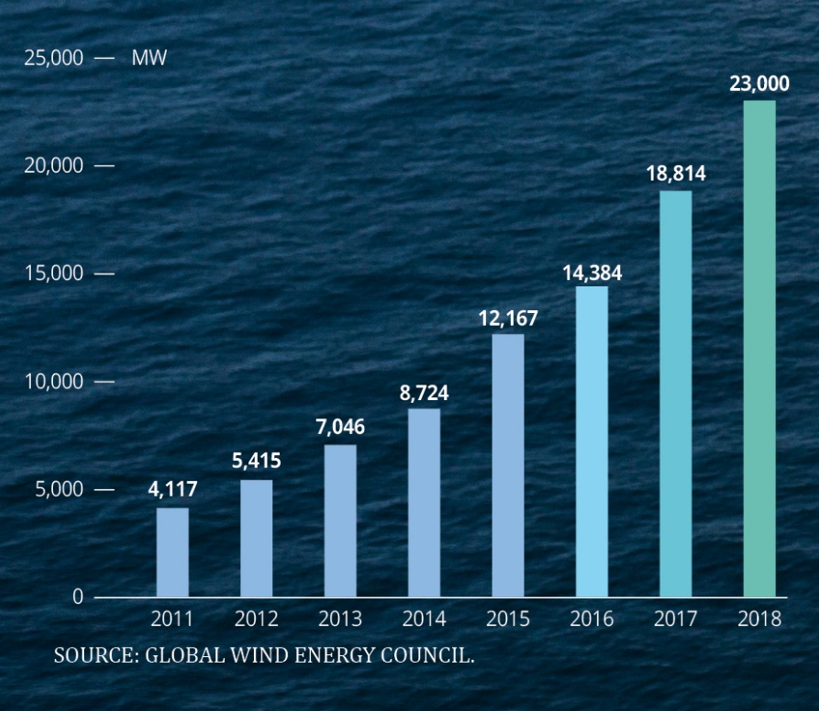 Global expansion of offshore wind generation capacity.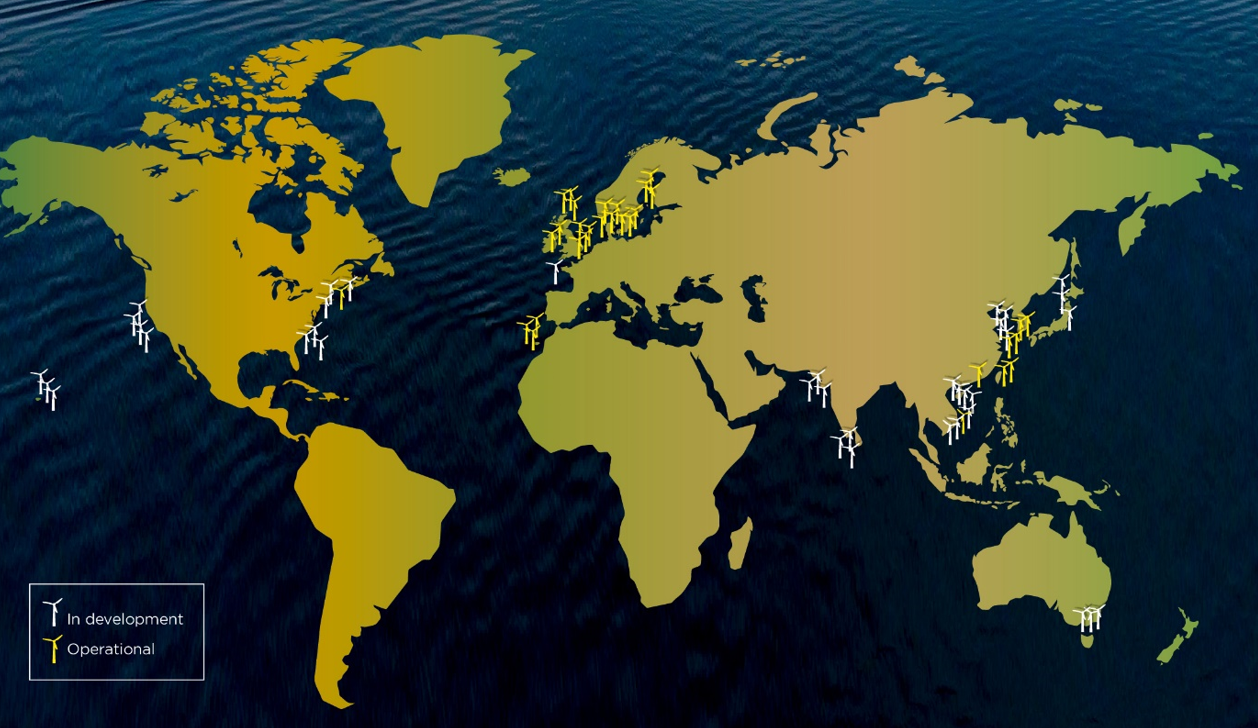 Sites where offshore wind has been built or is under development.