The MUA is campaigning to support the development of offshore wind in Australia, including for new legislation for offshore renewables.
In November, the MUA worked with the Australian Manufacturing Workers Union, the Electrical Trades Union, the Gippsland Trades and Labour Council and the Victorian Trades Hall Council to launch a report and campaign outlining how we can make the Australia's first offshore wind farm, the Star of the South project off Victoria, the best possible example of a just transition.
In early 2019, the MUA put pressure on the government to approve the exploration licence for the Star of the South project, including through questions at Senate Estimates (media coverage here and here). The government finally approved the exploration licence in May 2019, but a separate application is still needed before construction begins.
However, the government has dealt with the Star of the South project as a one-off. Although the government has known for years about the potential for offshore wind in Australia, we still have no regulatory framework to facilitate other offshore wind projects.
The MUA advocates for the development of a stand-alone Offshore Renewables Act to facilitate the development of offshore renewable energy in Commonwealth waters, planned and regulated as part of the electricity system that these projects will be a part of.
The National Offshore Petroleum Safety and Environmental Management Authority (NOPSEMA) is not the appropriate regulator for offshore renewable energy – the regulation of our electricity system is already far too fragmented, and there is no reason for workers in new offshore renewable industries to be subject to the poorer Work Health and Safety provisions of the Offshore Petroleum and Greenhouse Gas Storage Act.
Given the urgency of emissions reduction, the complexity of developing an offshore wind industry in Commonwealth waters, and the challenges caused for the electricity grid with the closure of power stations, we believe the Commonwealth government should play a direct role in developing offshore wind. This could be done through Snowy Hydro, which has expanded to become 'an integrated energy business' wholly owned by the Commonwealth, and operating power stations across NSW, Victoria and South Australia. Alternately, states could develop offshore wind through publicly owned renewable energy companies such as CleanCo in Queensland.
A 2009 study showed that offshore wind would be viable in many parts of Australia. This research needs to be updated to include new developments like the potential for floating offshore wind.
In NSW the MUA is advocating for Newcastle to become a hub for the manufacture and construction of offshore wind to power the NSW electricity grid.
Offshore wind is well established globally, with 23,000 MW in operation by 2018.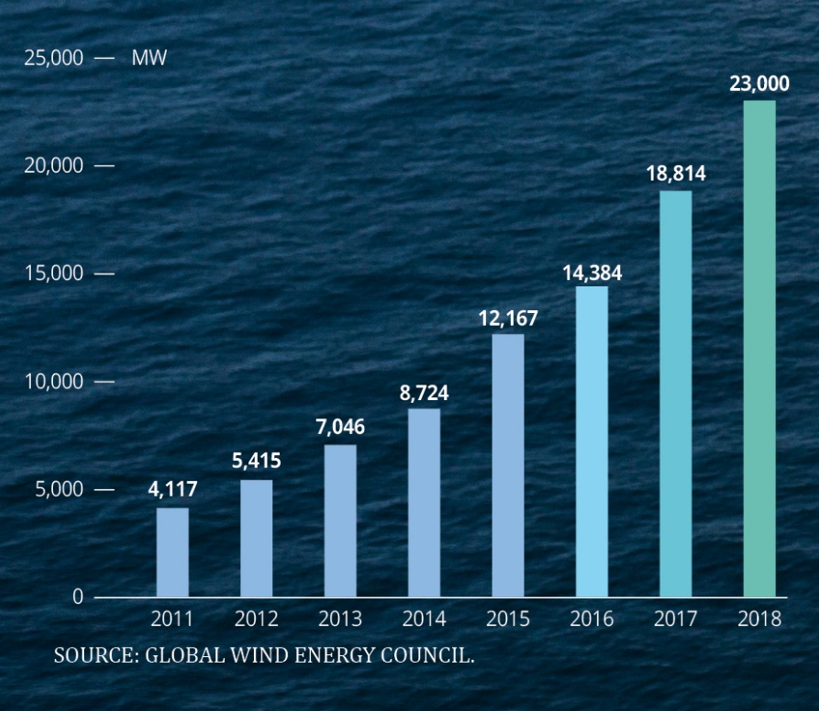 Global expansion of offshore wind generation capacity.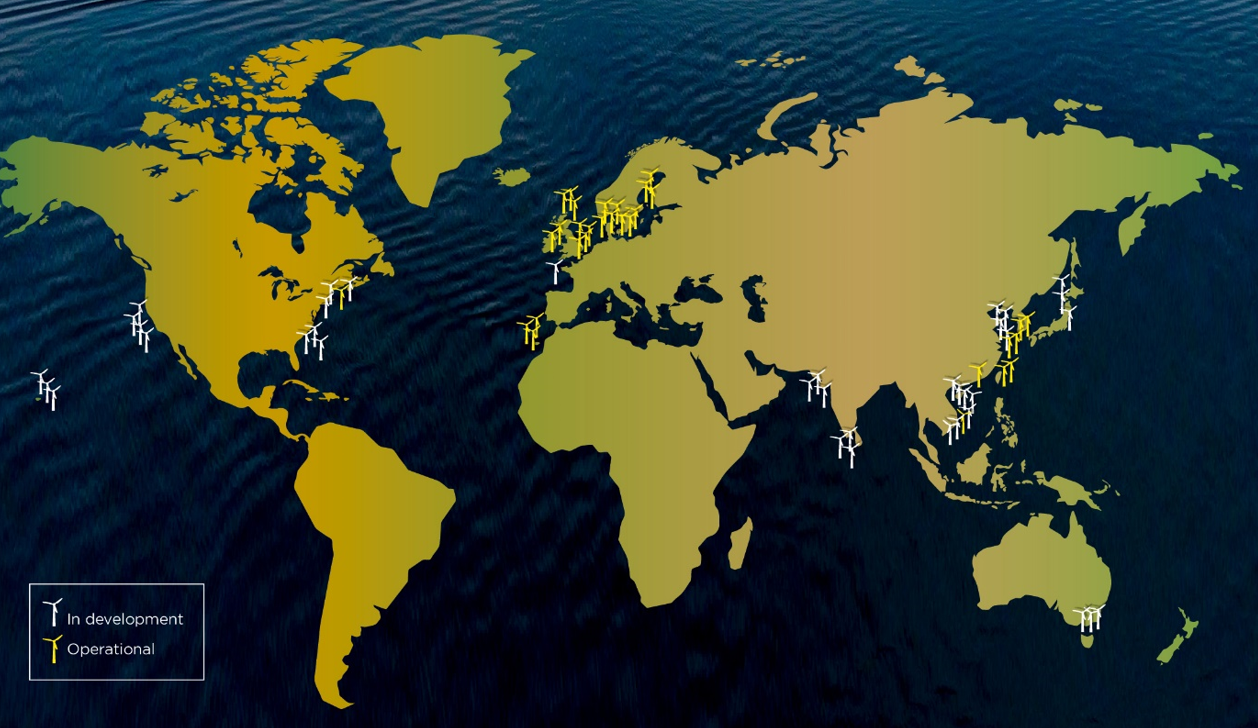 Sites where offshore wind has been built or is under development.
Sign a petition to support our campaign.
Read more about the MUA's work on Just transition and the climate crisis here.