The first consignment of Queensland liquefied natural gas (LNG) has left the port of Gladstone without a single Australian crew member showing a lack of commitment to local jobs by multi-billion dollar gas companies.
Maritime Union of Australia Assistant National Secretary Warren Smith said it was an insult to out-of-work Australians that no local seafarers, officers, or engineers are engaged on the Methane Rita Andrea gas tanker, chartered by BG Group.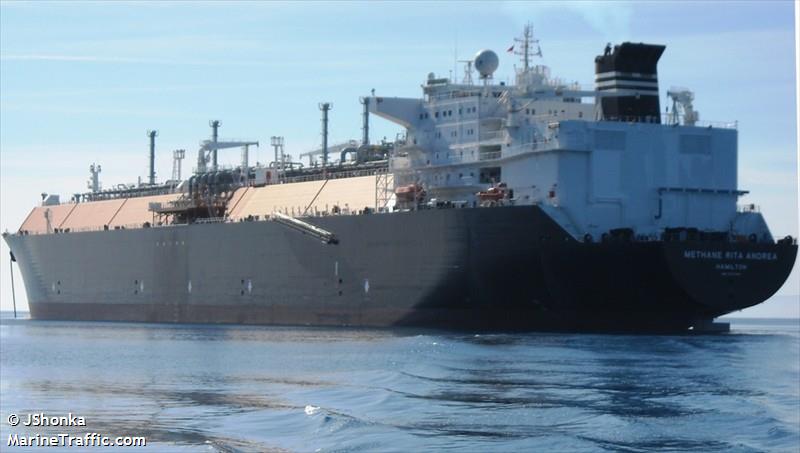 The Methane Rita Andrea shipped without a single Australian crew member
"Company projections show there is a potential for 250 jobs on BG vessels shipping out of Gladstone alone," Smith said.
"There's another 600 up for grabs once the other production facilities come online.
"These are good, skilled, long-term job opportunities for the people of Gladstone, in contrast to the boom-bust, temporary jobs that were on offer during the construction phase of Curtis Island.
"Japanese-owned gas tankers plying the North West shelf trade have long-held local content agreements that have been of mutual benefit to Australian workers and the company.
"I would like for BG Group to offer something similar to the people of Queensland in return for profiting off the back of the resources all Australians own."
Local Organiser Jason Miners said the Gladstone community was worried about future employment once the construction boom came to an end.
"I have spoken to a wide cross-section of the community, including local Government, local business and the Aboriginal community and members from each of the groups have raised concerns about the creeping unemployment rate," Miners said.
"A potential 800 direct jobs could mitigate a future job and economic crisis as well as provide training opportunities for the region's young people."
Do you like this post?